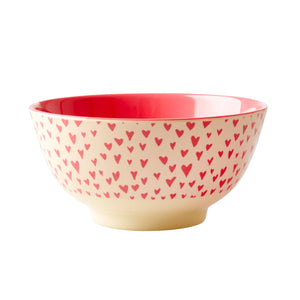 This beautiful medium melamine bowl, with a myriad of gorgeous red hearts on a creamy background - we call the print Small Hearts.
The bowl is big and wonderful - absolutely perfect for breakfast, soup or for the candy to the perfect movie night.
Spacious and usable for nearly everything, and can be used outdoor as well as indoor... In fact, the sky is the limit and the possibilities are endless, so use it for whatever you need.