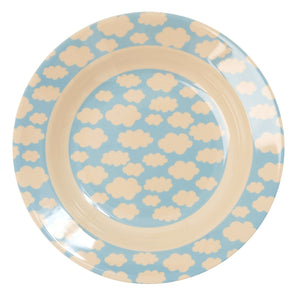 The popular and practical deep melamine plate with light and airy clouds floating on a wonderful blue background - we call the print Cloud.
The plate is very applicable for the little ones and easy to handle for small fingers.. use it for stew, soup or spaghetti... and if it falls on the floor, then don't worry.
Let the kids choose their favourite... it makes a difference with the appetite. 
Colourful functionality for kids!