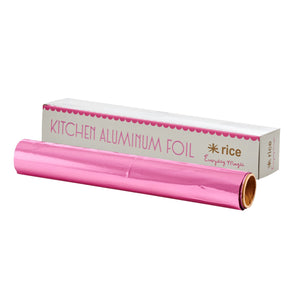 There's something special about this pink foil.
Food just tastes better when presented in a delicious way as well as when it is being beautifully wrapped.

The aluminum foil is not suitable for oven use and always remember to place the food on the silvery side.

* Product descriptions and information are subject to defects, changes, sold-out or discontinued items.